Prev

MondoPOP Gallery (2007-2011)
ART INDOOR
Next

Guano factory (1997 – 2005)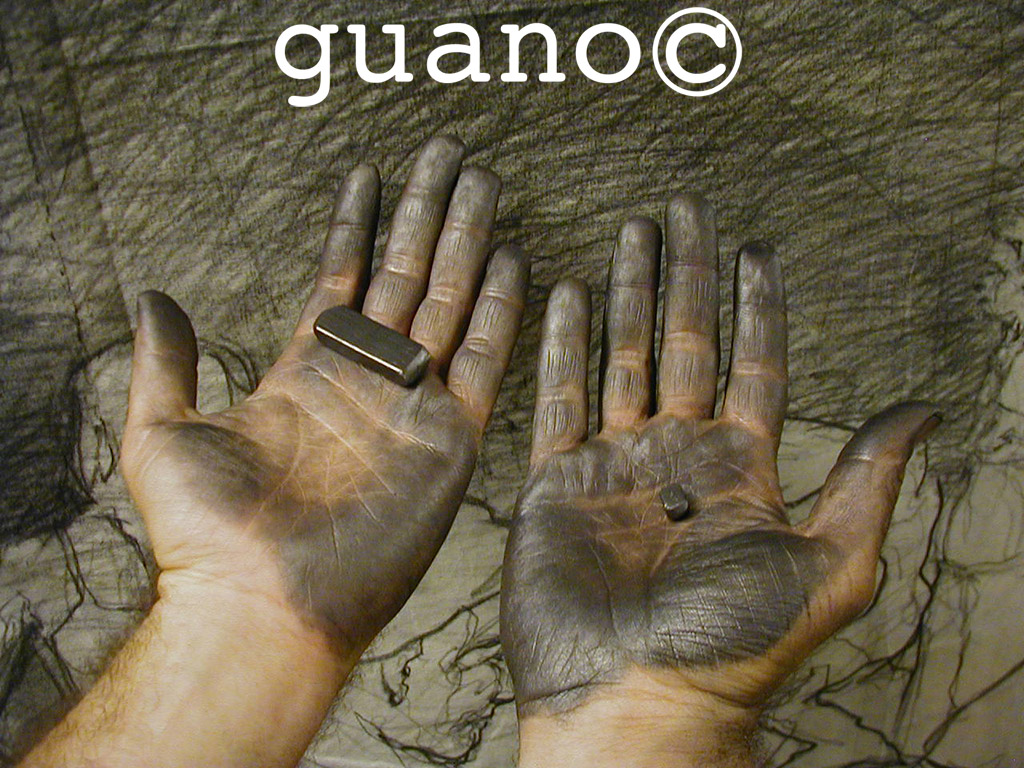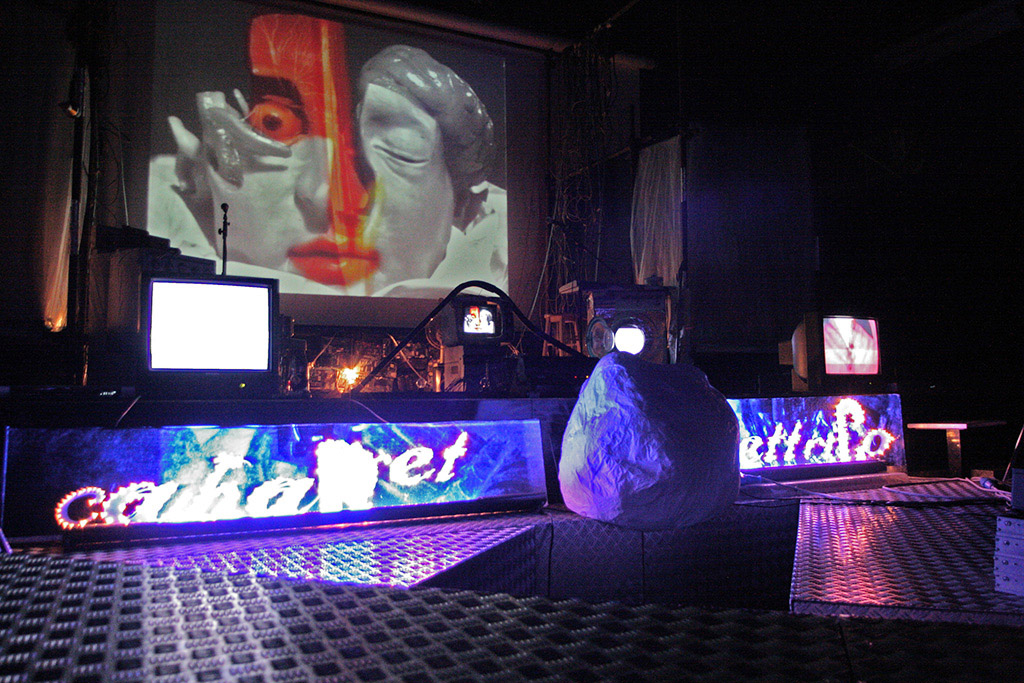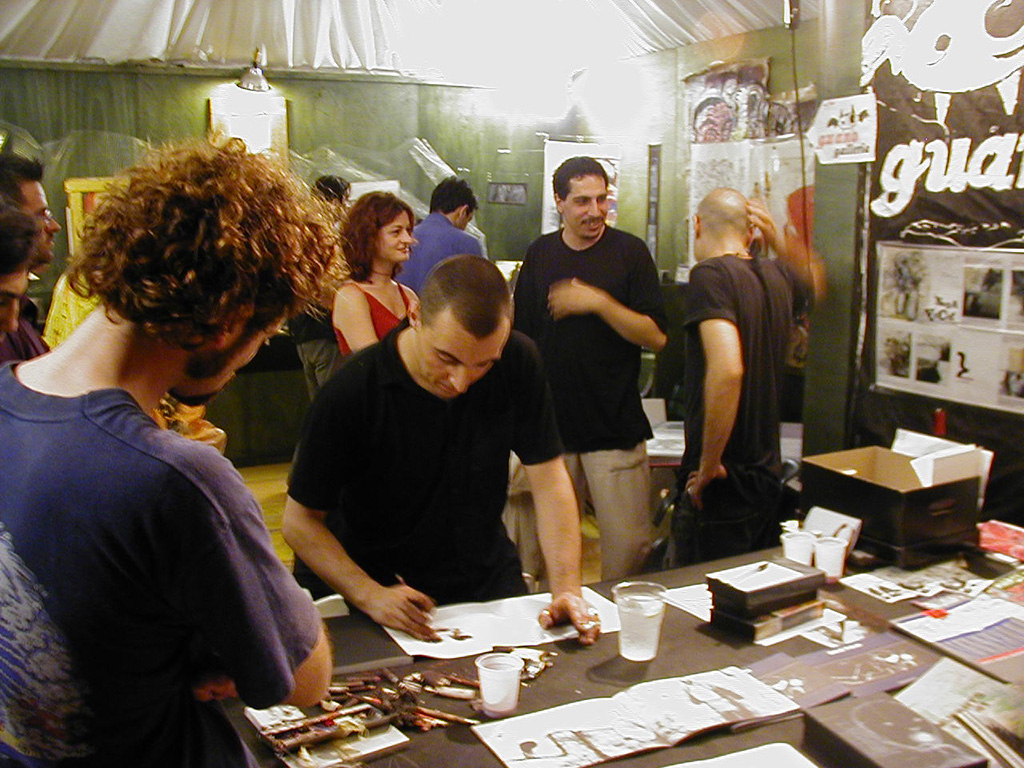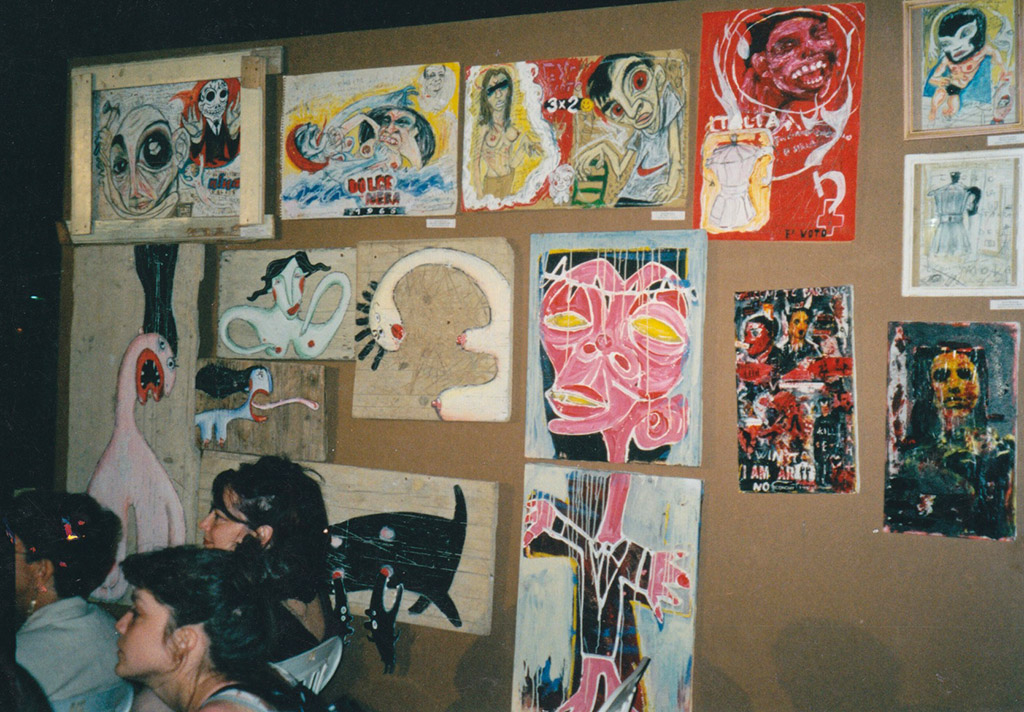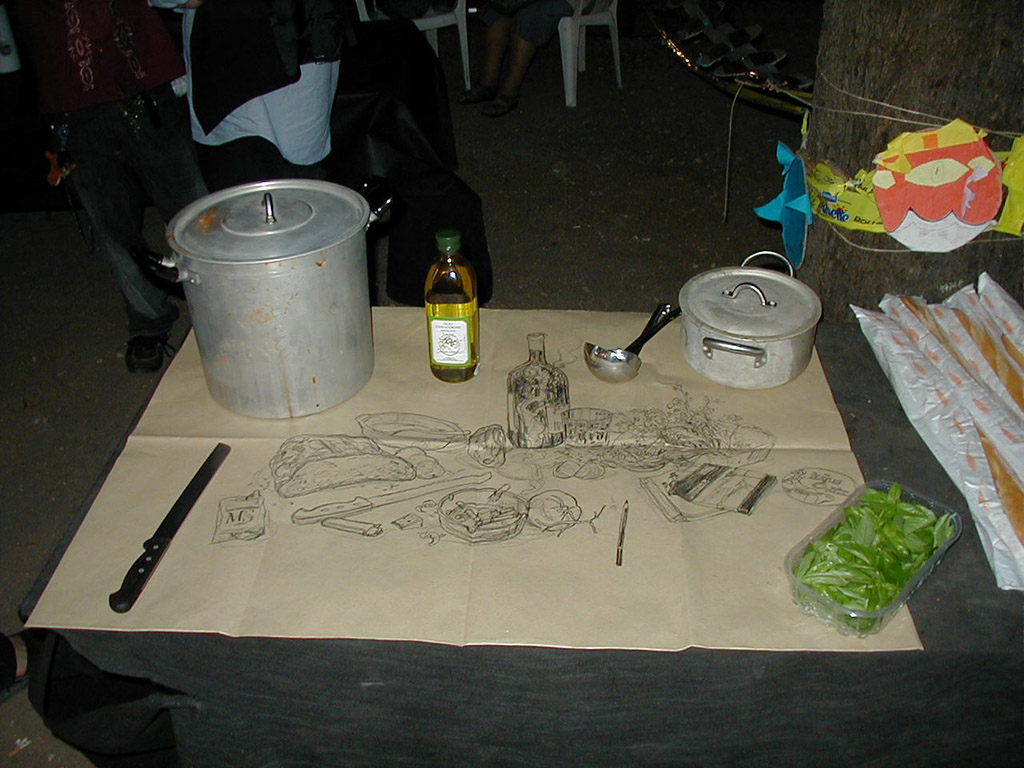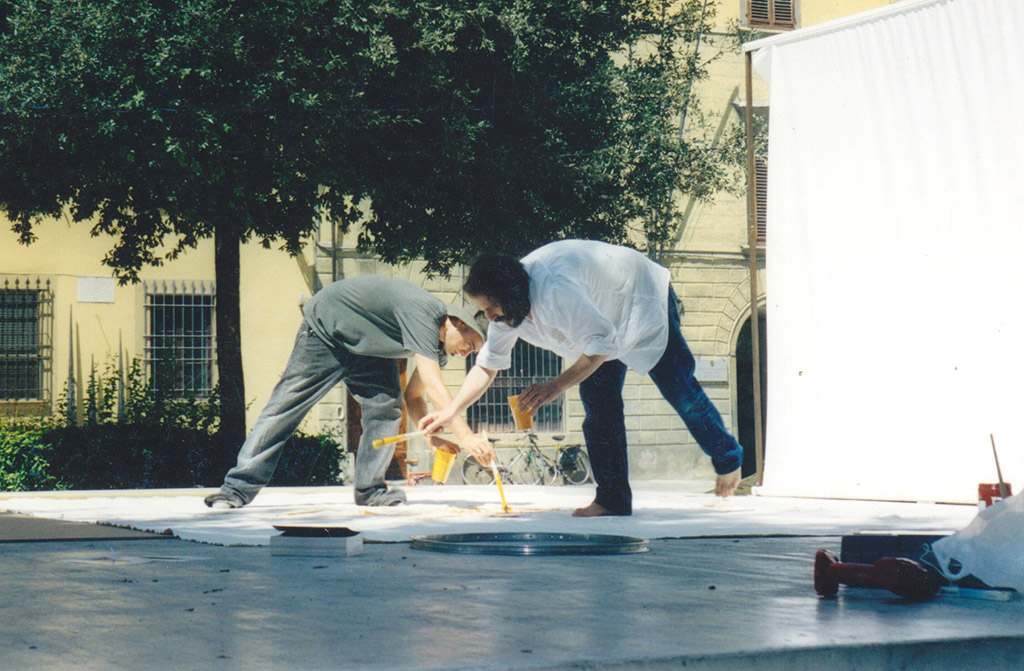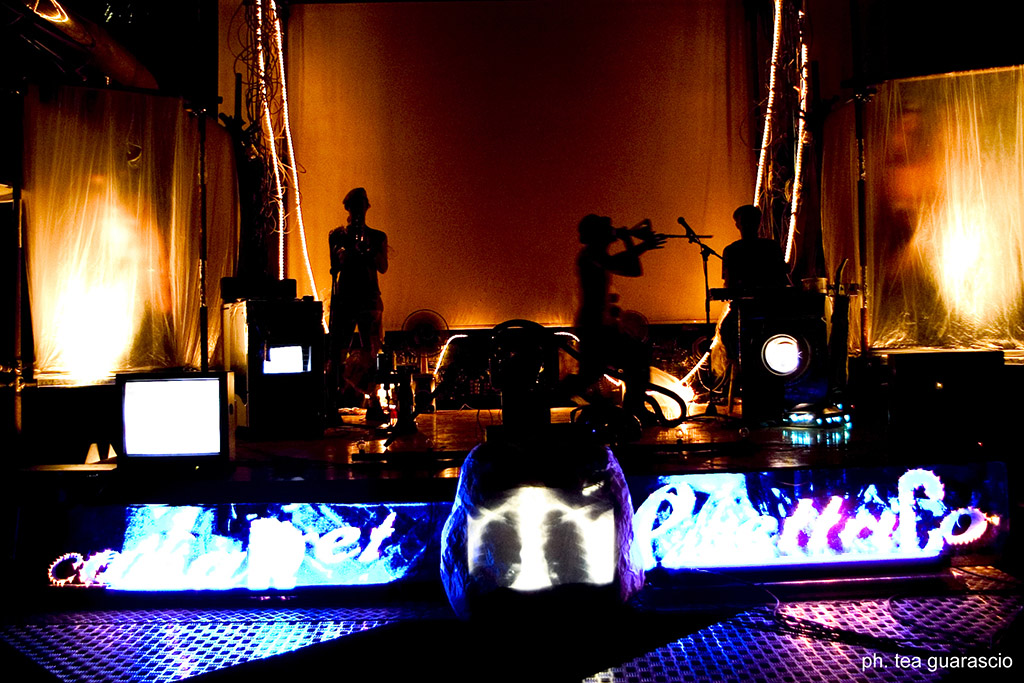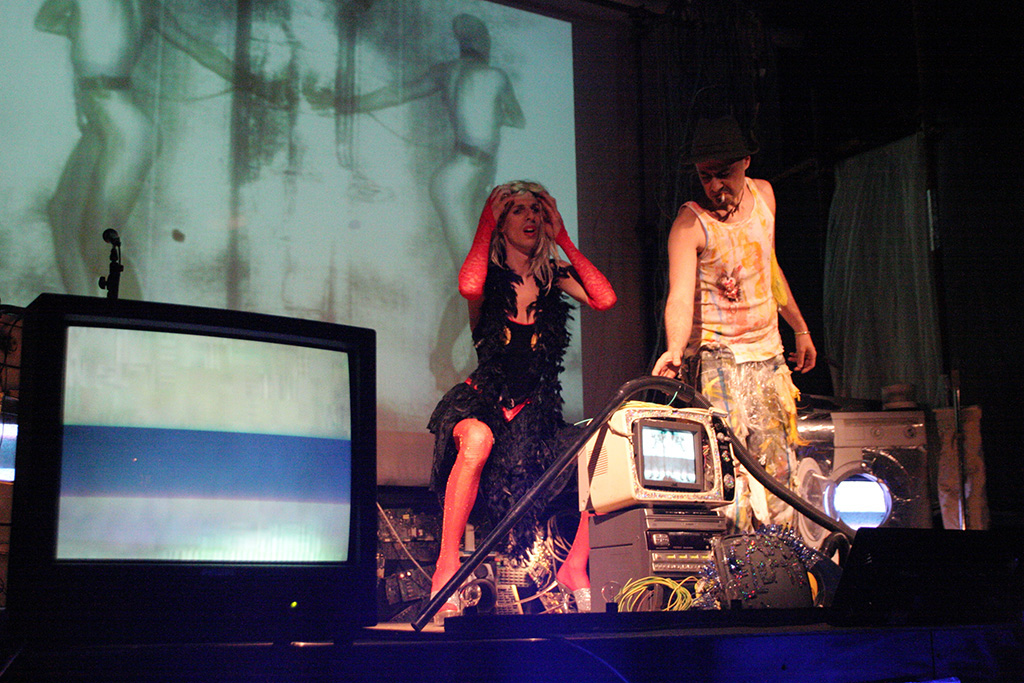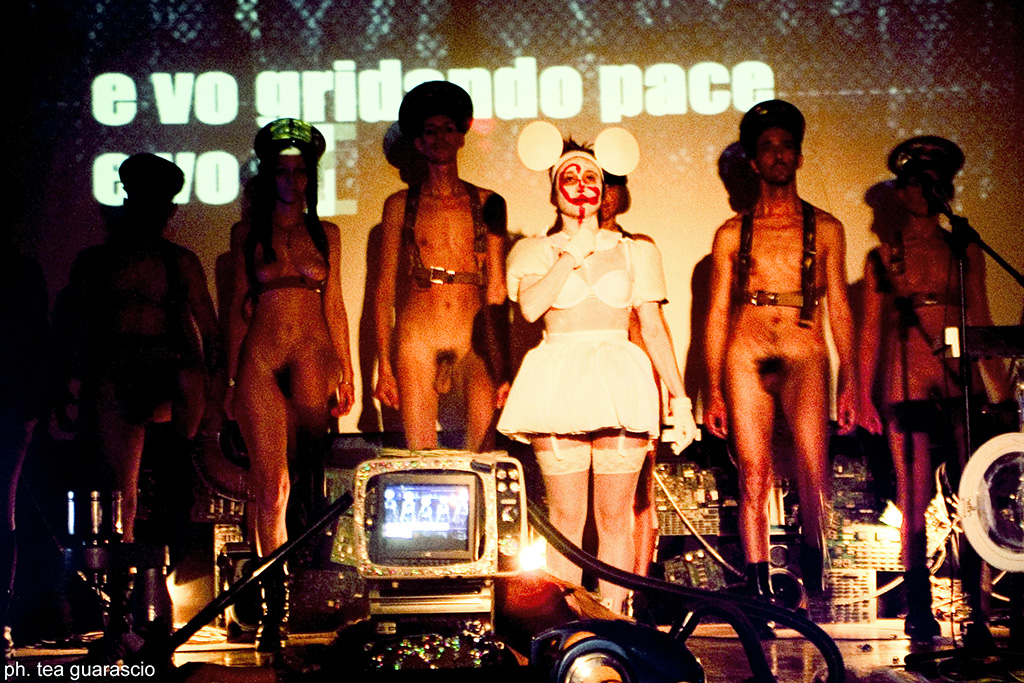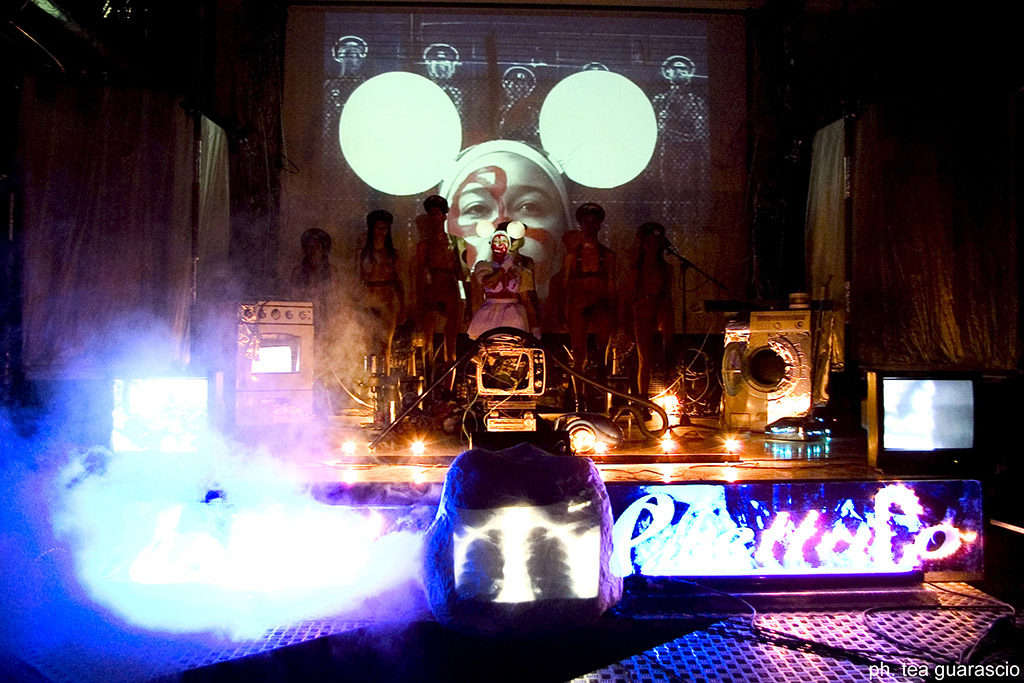 "Guano factory (1997 – 2005)". Production of exhibitions, performances, happenings, etc.
David Diavù Vecchiato was creator of the project, one of the artist and musician.
For info write to: info@diavu.com
|||
"Guano factory" (1997-2005). Produzione di mostre, performance, happening ed altri interventi artistici.
David Diavù Vecchiato è stato ideatore del progetto, uno degli artisti e musicista.
Per informazioni: info@diavu.com
ARTISTS: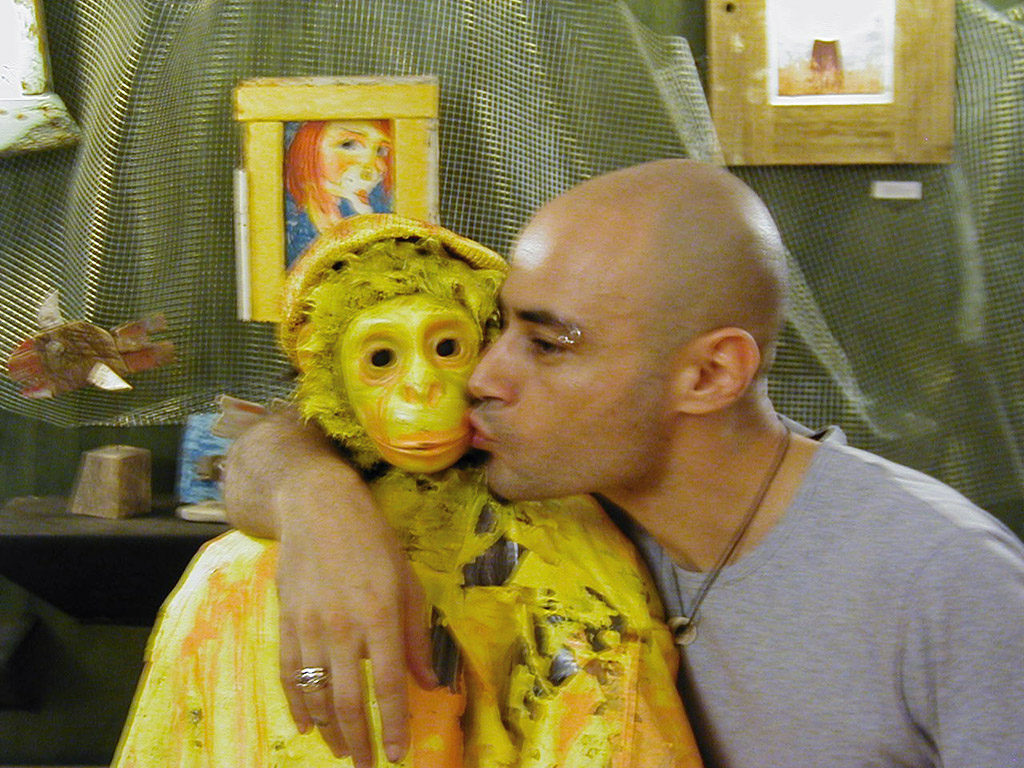 David Diavù Vecchiato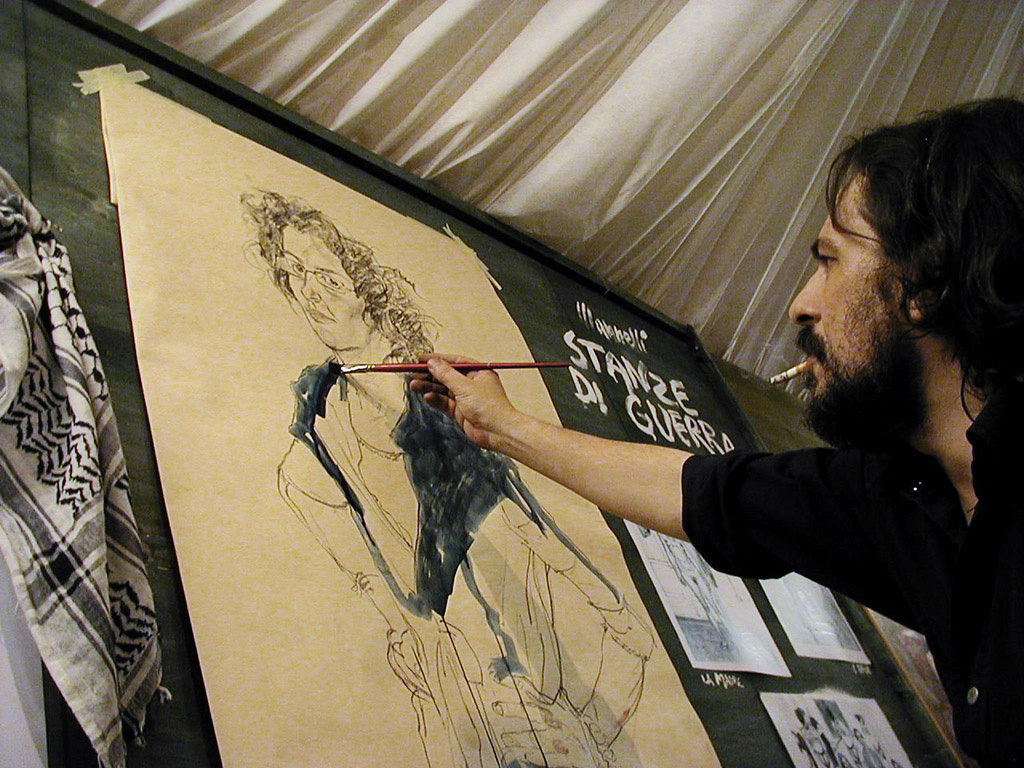 Riccardo Mannelli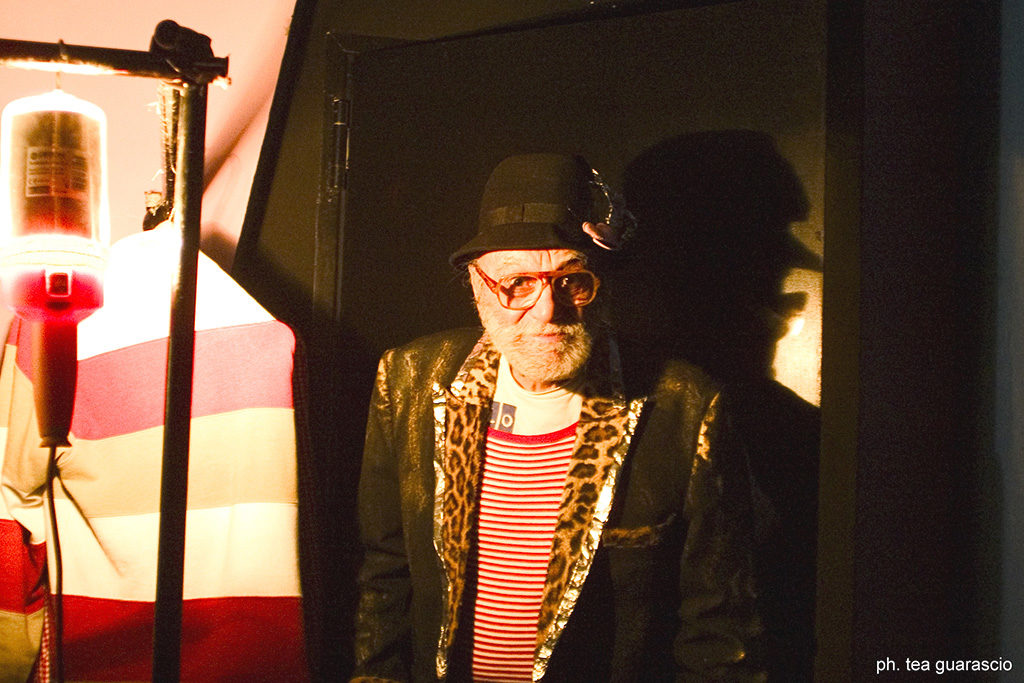 Remo Remotti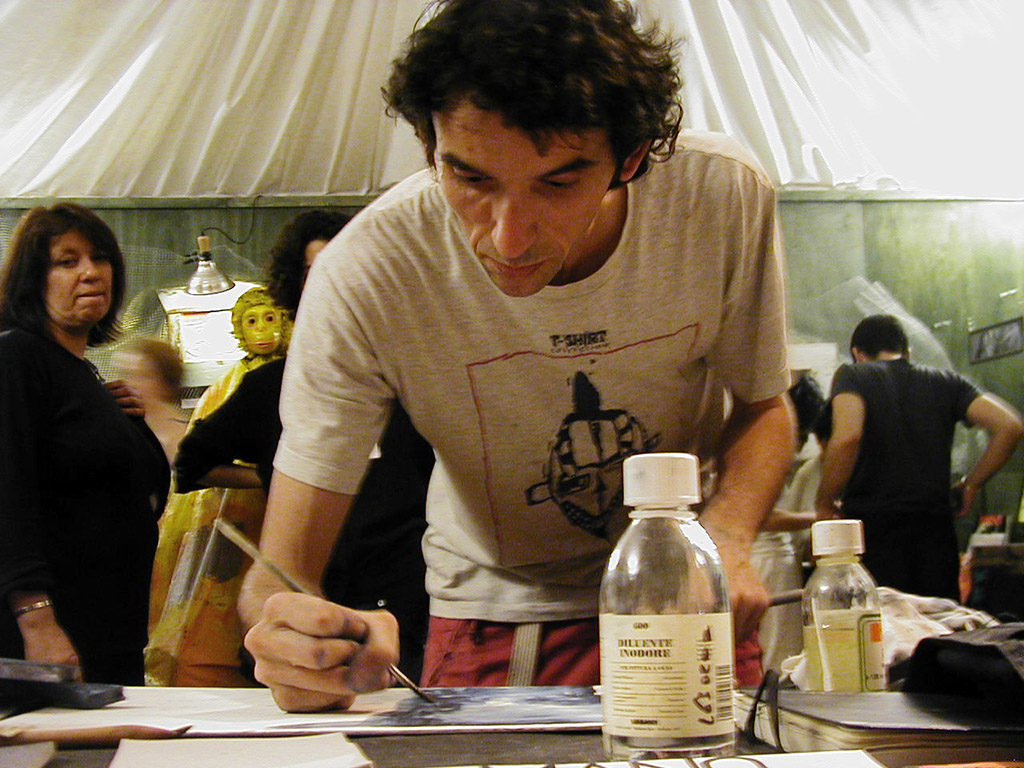 Gianni Gipi Pacinotti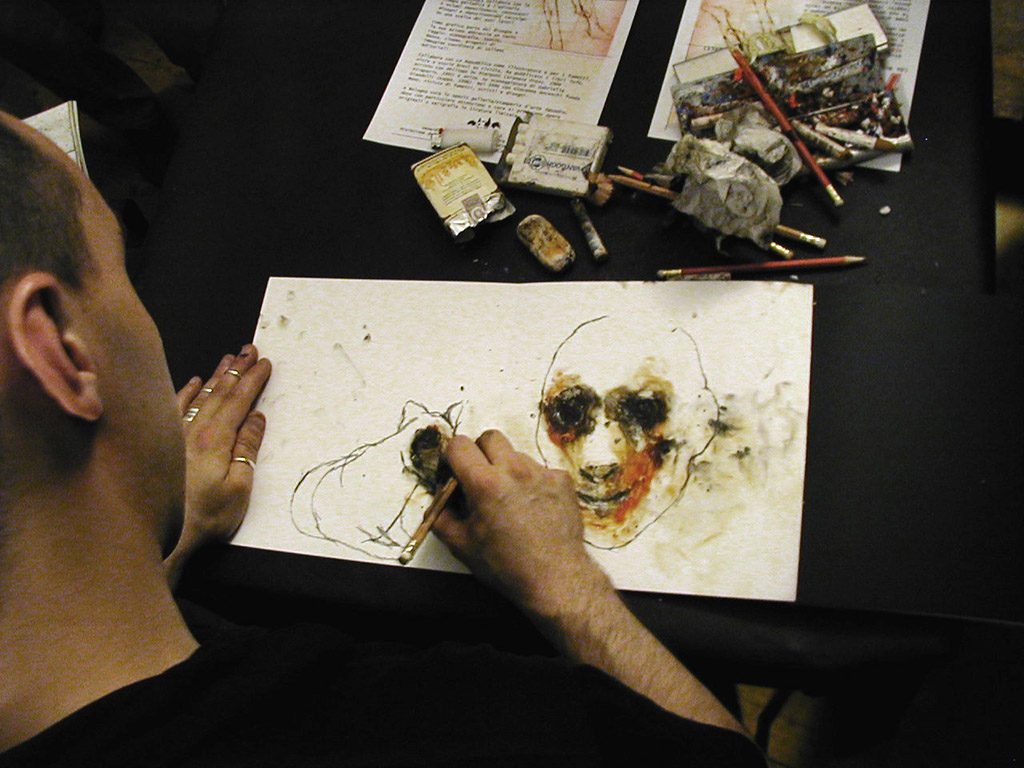 Stefano Ricci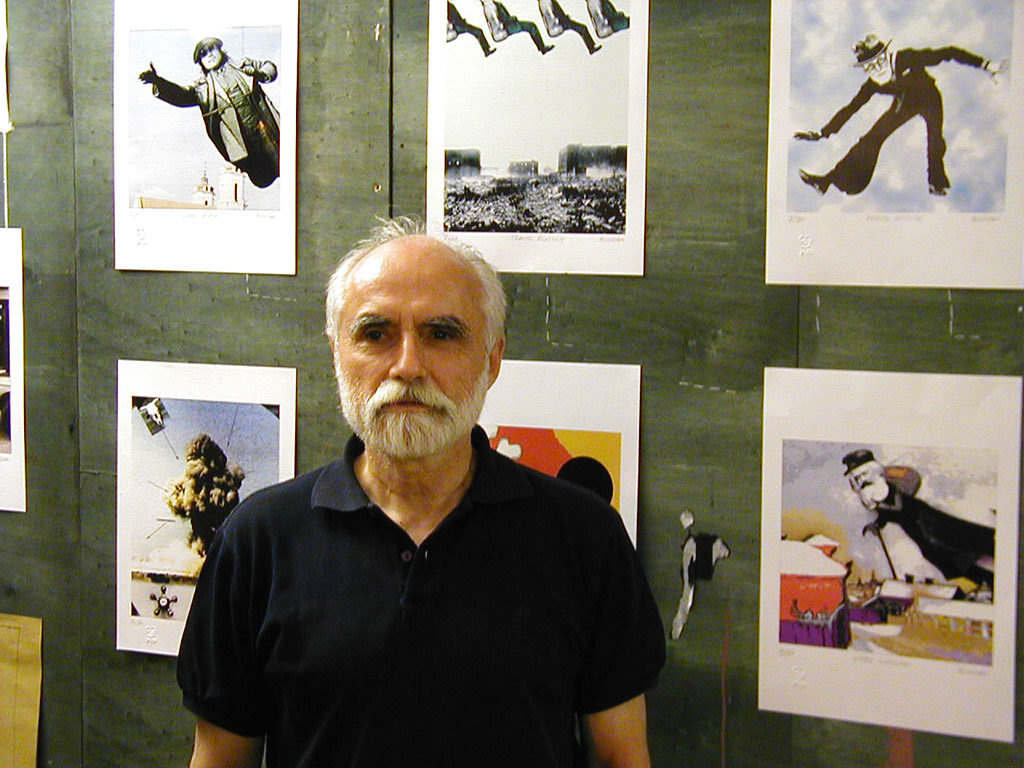 Massimo Bucchi,
Marco Michiorri, Francesca Crisafulli, Hitnes, Carlo Nannetti, Maurizio Ribichini, Za Bùm & many others…
PRODUCTIONS: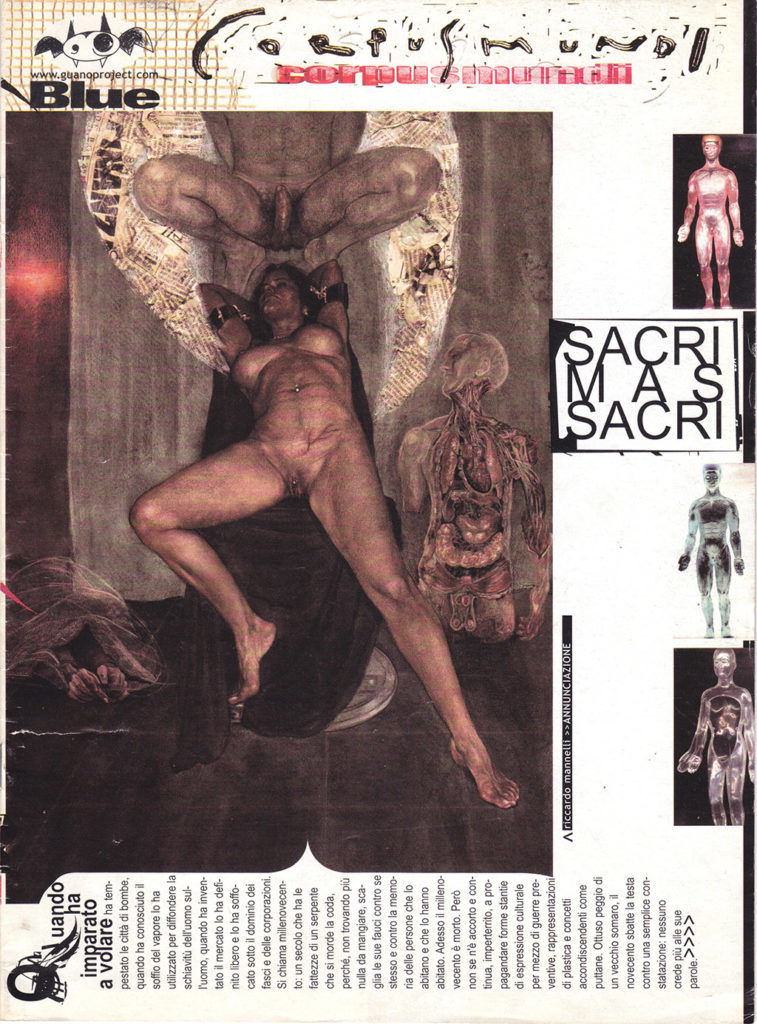 Corpus Mundi #1 (insert of Blue monthly magazine) – 2002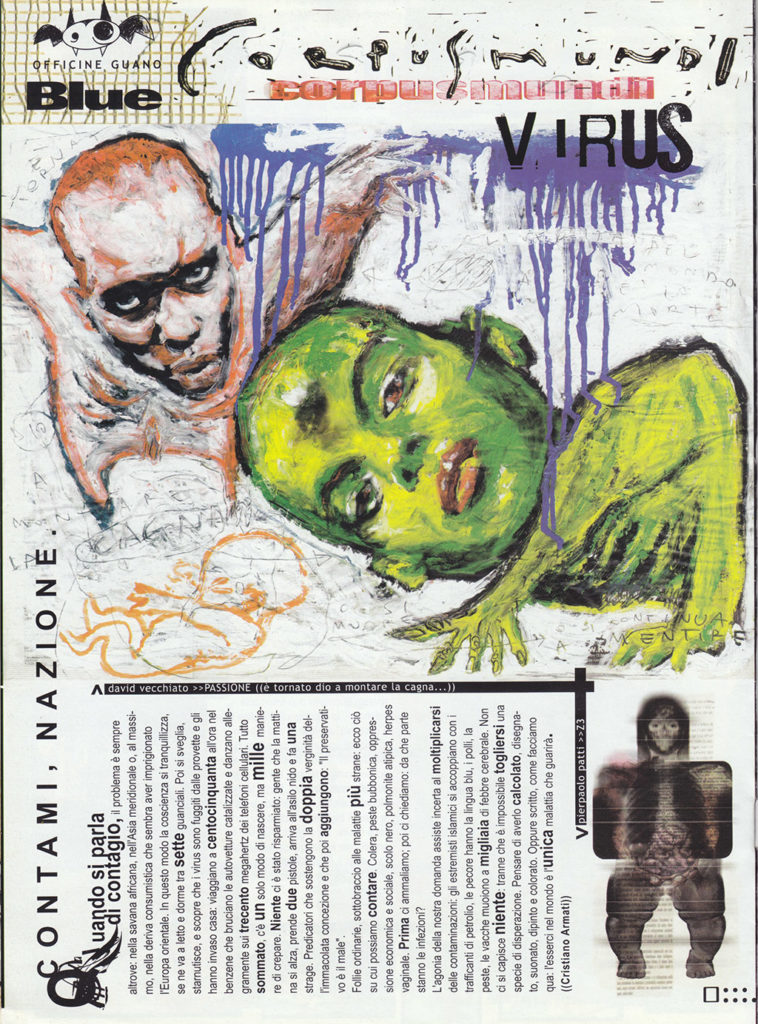 Corpus Mundi #2 (insert of Blue monthly magazine) – 2002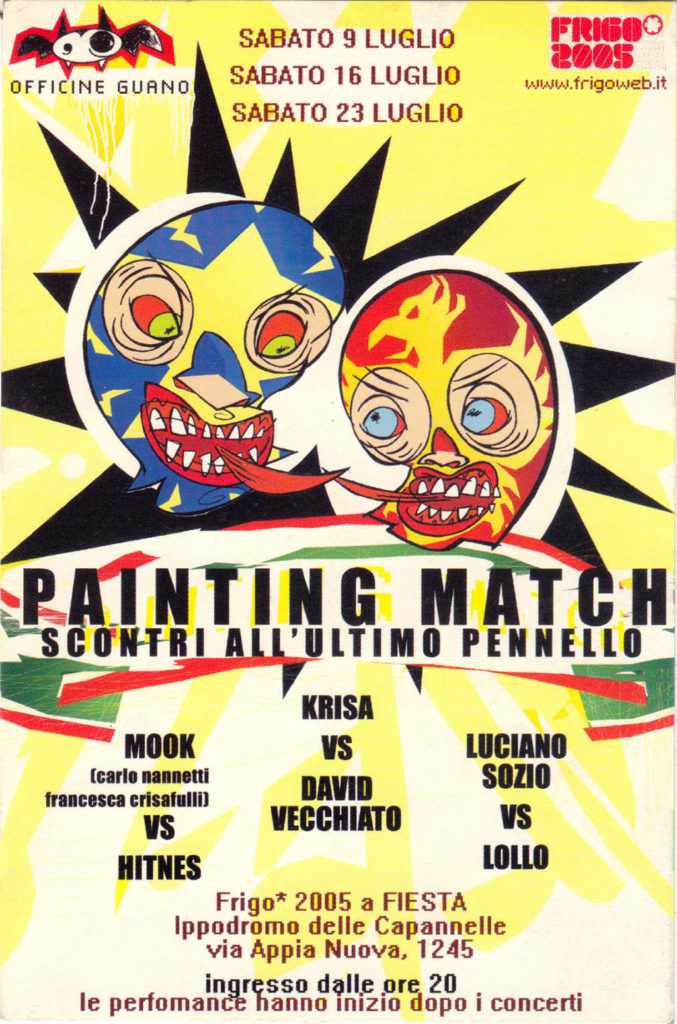 Panting Match – 07/2005 Roma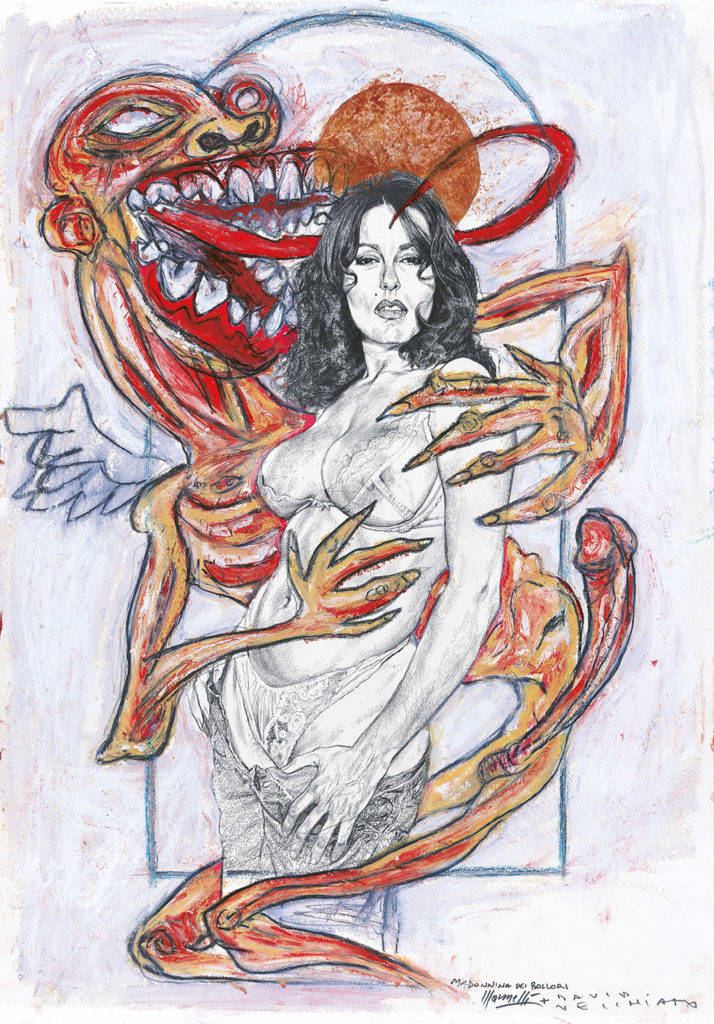 Santa Maria Modella – 08/2002 Firenze (artwork: "Madonnina dei bollori" by Riccardo Mannelli & David Diavù Vecchiato)

Officine Guano – 07/2002 Castel Sant'angelo Roma, 05/2004 Brancaleone Roma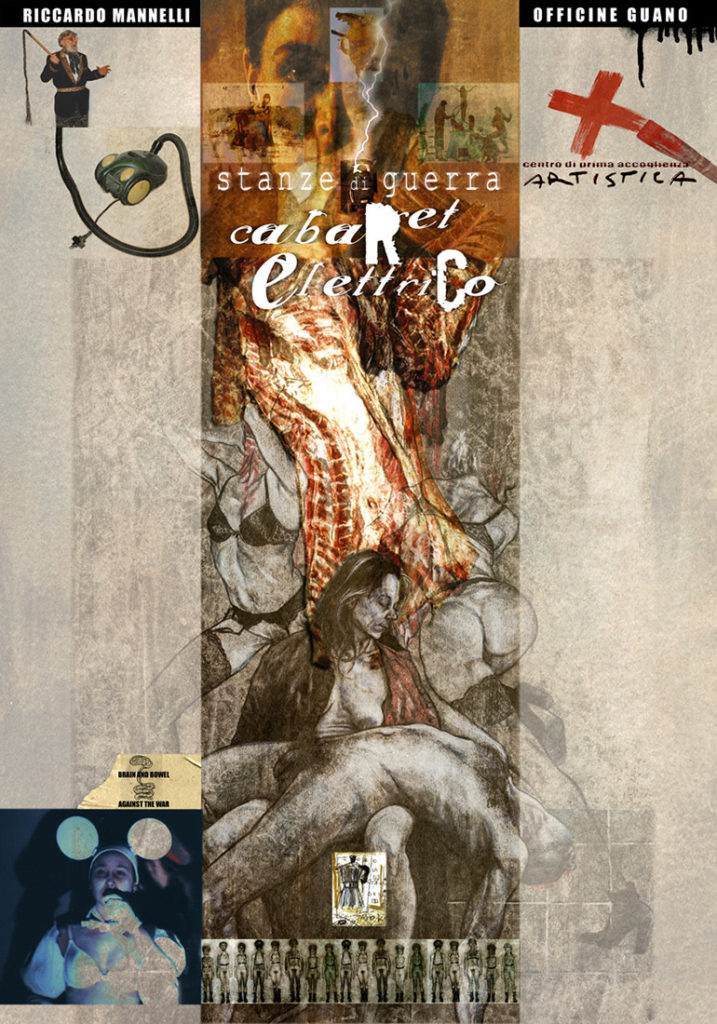 Cabaret Elettrico (Stanze di Guerra) – Bologna Future Film Festival 01/2003, Roma Istituto Europeo di Design 06/2003, Roma Brancaleone 04 e 05/2005 (direction and artwork by Riccardo Mannelli)